Atlanta's Transportation & Workforce Guide
Like any move, relocating to Atlanta is filled with its challenges. Finding the right house isn't always going to be your top priority. A lot of times, you new home's location is dictated by where you'll work and how long it'll take to get there from a "certain" neighborhood. None of us want to spend hours sitting in traffic and nor do we want to learn that the new home we just bought is located on the opposite side of town. As you begin to plan your move, consider where you'll work in Atlanta and look to find a home in a suburb that fits your career goals, as well as your transportation methods. Get to know the metropolitan area by reading which occupations and workplaces are most popular in Atlanta, as well as getting a quick picture of the transportation services the city has to offer.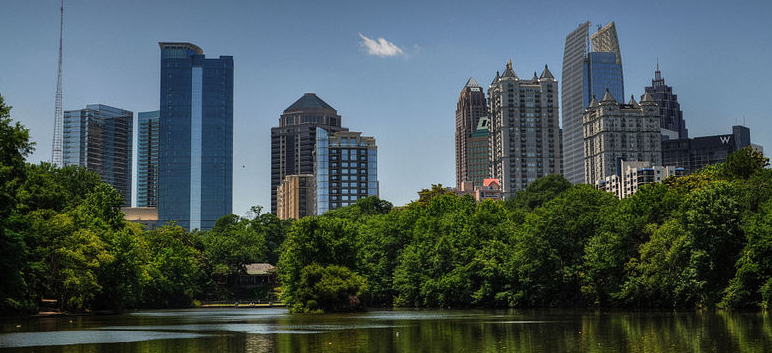 Job Growth in Atlanta
The history of Atlanta began with the building of the railroad in 1836, and the city's reputation as a major transportation hub grew wildly over the next century and a half. Since 2000, Atlanta's international airport has won the crown of busiest airport in the world regarding the number of passengers carried through the airport each year.
According to the Bureau of Labor Statistics (BLS), recent job growth in the Atlanta area has come from transportation, utilities, and trade. Those industries added the most jobs as of February, 2014 with 2.4% growth over the past year. Atlanta also saw significant growth of professional and business services with 8,200 jobs added to the economy from these sectors. Additionally, the leisure and hospitality sector also added over 8,000 jobs to the Atlanta metropolitan area.
Fortune 500 Jobs in Atlanta
The reputation of Atlanta as a transportation capital has brought successful international businesses and economic growth to Georgia's capital for decades. A rather large number of Fortune 500 companies make their headquarters in Atlanta, which means jobs in industries like logistics, transportation, insurance, and banking are plentiful.
Working at the corporate home office or headquarters often comes with perks like on-site daycare, exercise facilities, and modern facilities. Some of the Fortune 500 companies with headquarters in the Atlanta area include:
Atlanta's Technology Growth
According to the Metro Atlanta Chamber group, technology is one of the fastest-growing segments of the Atlanta economy. According to projections made regarding business growth, over a billion dollars will come to Atlanta's economy in the form of technology investments in financial transactions, digital media, and smart grid technology.
Individuals with an interest in technology jobs in Atlanta will want to check out the resources of the Technology Association of Georgia (TAG), which offers free meetings and orientations to foster future professional relationships, jobs, and business opportunities.
High Performers in Atlanta's Economy
Although the economic recovery has been slight and slow across much of the country, the sluggish economy seems to be absent from Atlanta's businesses. According to business news site Inc., Atlanta is filled with multi-million dollar companies that saw significant growth in the three years leading up to 2013.
Companies seeing impressive growth in Atlanta in the past few years include:
Jobs in High-Demand in Atlanta
The Atlanta economy has shown its strength by its show of jobs that local companies have had a hard time filling in the past few years. According to the Atlanta Business Chronicle, jobs with many openings range from jobs for skilled tradesmen to employment requiring higher education, like engineers and IT professionals.
Starting a Business in Atlanta
The dream of owning a business is something to consider for anyone moving to Atlanta. The state's Department of Economic Development describes the city as a "pro-business environment," which means getting a small business off the ground is something anyone can achieve in Atlanta.
Some of the key industries in Atlanta, according to a brochure crafted by the Dept. of Economic Development include:
Aerospace
Defense
Financial Services
Information Technology
Tourism
In addition to fostering growth in these and other industries, Georgia also offers a number of tax credits to businesses including job tax credits, research & development tax credits, mega project tax credits, and child care tax credits.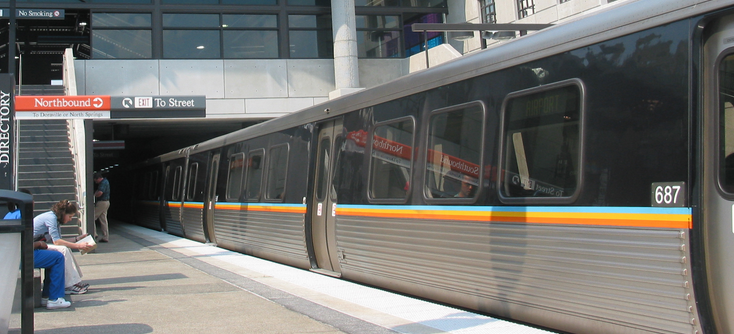 Getting Around Atlanta, GA
With many corporate businesses hiring and a thriving start-up environment for technology services, many people worry about getting to work. Homeowners don't want to spend hours trying to get to the office, which is why Atlanta offers a variety of public transportation methods and constantly works on improving their highway-interstate system. Below, you can read a few details about Atlanta's public transportation and decide for yourself which is the best way to get to work.
Public Transportation
MARTA, or the Metropolitan Atlanta Rapid Transit Authority, is the public transportation you can take around town. MARTA offers two modes of transportation, bus and train. Buses operate between the hours of 5 a.m. and 1:00 am during the weekdays, and until 12:30 am on the weekends. MARTA has many stations around the area, which include areas such as Lenox, Brookhaven, West Lake, Buckhead, North Springs, Oglethorpe, College Park, Avondale, and Ashby. Further, they have over 91 routes you can ride on that can take you everywhere from downtown to the airport. You can access a complete list of their routes on their website.
Meanwhile, rail service starts on the weekdays at 4:45 am and runs until 1:00 am, while weekend service starts at 6:00 am and goes until 1:00 am. Trains run every 15 minutes on all lines on the weekdays from 6:00am until 7:00 pm. From 7:00 pm until 1:00 am, and on the weekends, trains run every 20 minutes.
There are four rail lines that go throughout the city. The Blue Line begins at Hamilton E. Holmes and goes to Indian Creek. The Red Line goes as far north as North Springs and can take you south all the way to the airport. The Green Line starts at Bankhead and ends at Candler Park/Edgewood. The Gold Line begins at Doraville and runs to the airport as well. You can access rail station and schedule information on their website.
Regardless of which mode you choose, there are several things you'll want to keep in mind. One, you will need to have a valid Breeze Card or a ticket loaded with the right amount of fare to ride. You can buy these at any rail stations at the Breeze Vending Machines. Their website also has a trip planning tool where you can find out the best ways to travel around your area.
Driving around Atlanta
Atlanta does have heavy traffic during the morning and evening commutes, so it's important to give yourself plenty of time to drive into the city. There are several major interstates that give you a quick drive into the city. If you are northwest of Atlanta in the areas of Marietta, Cumberland or Smyrna, I-75 can get you into downtown. If you live in Buckhead or Broohaven, I-85 can get you quick access into downtown whereas I-20 if perfect for those living just east of Atlanta in Panthersville.
If you live in the suburbs, I-285 is a great way to bypass city traffic as it loops around the area connecting you to places such as Cumberland, Perimeter Center and Hartsfield-Jackson Atlanta International airport. Overall, Atlanta has ample major interstates that make it easy for you to drive to downtown no matter where you are.
Neighborhoods, Communities and Suburbs for Jobs
One of the best features of living and working in the Atlanta area is that the design of the city affords workers the choice of living in the suburbs or in an urban environment. Popular suburbs include Kennesaw, Marietta, and Smyrna. For anyone looking to work in the business district, the downtown area is an attractive option, but families who want room to grow might consider the suburbs where tennis courts and swimming pools are plentiful.
As the ninth largest metropolitan area in the United States, Atlanta represents a thriving corner of the country with immense opportunity for employment and beginning a prosperous life in a historic southern region.  Are you interested in moving to Atlanta, Georgia? Let ERA Sunrise Realty help you find the perfect place to work and live.