Commercial Real Estate
Every commercial property has its own purpose, making each real estate transaction different from the last one. On top of this, you're looking for something special — something that meets your needs, and you need a real estate team that can help you manage the process to acquiring a commercial property. To meet each client's needs (and property's function), ERA Sunrise Realty takes a unique approach to every commercial real estate deal.
Our team of representatives and market experts can help you achieve your real estate goals, whether you're looking for a space to expand your business or a property where you can attract store tenants. That's why we've developed a variety of services to fit each client's needs. Your goals are different from the next person, and you'll need a team that can provide a service to match it. Below you can find a quick glimpse at what we offer and you can also catch a quick look at what's on the market right now. For more information about our services, contact us.
Office   |   Retail   |   Medical   |   Industrial   |   Multifamily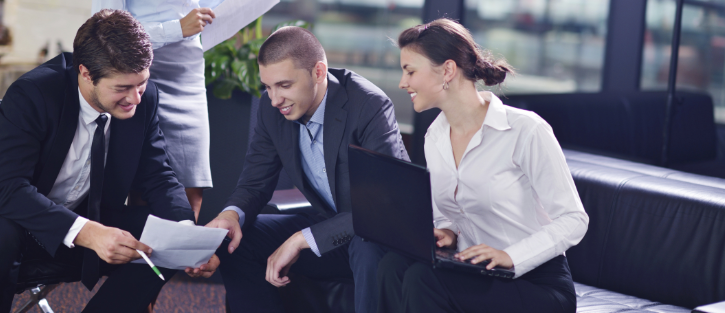 Office
Locating the right office space means matching the right property to your business goals. Having a "street-by-street" knowledge of the office market is only the first step to helping you find the right property. We'll help you identify the best space for your business needs based on the floor plan layout, available amenities, and expenses that come with running it. Foresight is the major benefit that comes with our commercial office services. We'll take your vision and map it to the right location.
If you're looking to sell your office space or are searching for new tenants, our extensive knowledge of the commercial market comes equipped with a deep client base that we can match to your property. Our seller representatives have experience successfully negotiating office projects and delivering results that match your goals.
Retail
Commercial retail properties are judged on one thing: economic performance. You need a storefront that can attract foot traffic with your client base and deliver results at the end of the day. Before you take the leap in choosing a location, use our retail services in seeing how the property might perform to your end-goals. See what our market analysis reveals and make sure your business is in the right location for your client demographic. Data-driven decisions will put your retail store at the forefront of success. Get the right consulting with ERA Sunrise Realty.
Medical
With commercial medical space, there a set of unique requirements demanded from one provider to the next. One client may want a space that resembles a family-doctor office with a lobby area and small examining rooms. On the flip side, another health provide may need a space that can house large medical devices. In addition, each medical space needs to comply with healthcare regulations. Because we understand these dynamic nuances, we can help you find a custom space that fits your demands. Make sure you are set to go from day one with our comprehensive services.
Industrial
Acquiring and selling industrial space means clients will be looking at the building's feasibility to meet their production goals. From a real estate side, that means there's a heavier emphasis on pre-planning and usage analysis. We'll sit down with you and go over more than the market statistics. We'll show you if the industrial space is feasible with your business goals and we'll help with the acquisition (or disposition) of the buildings. We can provide transaction management to help you close the deal every step of the way.
Multifamily
Investing into a multifamily property means you need to know the current market trends and how the property will perform in the area. Having a proper analysis of these factors is our first step to helping you choose the right investment option for multifamily commercial properties. Our market information will expand beyond what a normal real estate brokerage provides. We'll show you inside information on the current rental and vacancy rates, provide you with detailed valuations that will get you the most return investment, and assist you in tenant leasing. ERA Sunrise Realty's main goal with multifamily commercial real estate is to provide up-to-date market information while assisting you with the finding tenants and management companies.
Learn More
To learn more about our complimentary services and how we can handle your commercial real estate needs, schedule a meeting with us. ERA Sunrise Realty can help you with the sale, marketing, and leasing of your commercial property as well as help with tenant space planning, property management, and location development. To see what commercial real estate properties are on the market today, view some of our featured listings below: