Bent Tree in Marble Hill, GA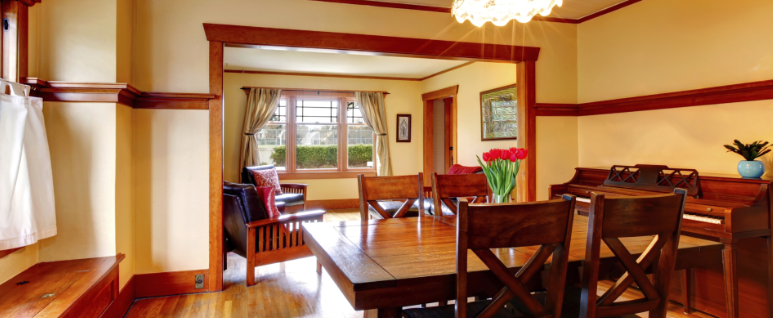 About Bent Tree
Looking for the ideal community to retire in? Located near Jasper, GA<, the Bent Tree community offers a wealth of outdoor activities for you and your family. Within the 3,500-acre community, you'll find Oglethorpe Mountain with numerous hiking trails, an 110-acre lake, and an equestrian center, as well as numerous other sports and clubs onsite. Within minutes you can explore the small town of Jasper by looking at historic buildings or savoring the cuisine at local restaurants.
You'll always feel safe and secure in this gated community. They have their own public safety department working the front gate, and the first responders are only a mile away from the community.
Who Lives in Bent Tree
Bent Tree is ideal for those wanting to live in a small town with resort-style amenities. You'll feel like you're in an old-fashioned small town with a library inside the Cottage and a post office right inside the community.
The true appeal of Bent Tree lies within the wealth of its outdoor activities. Along the hiking trails by the Oglethorpe Mountain, you'll find picturesque, overflowing waterfalls and swimming creeks, or spot all kinds of wildlife including turkeys and deer. Alternatively, spend the day at the 110-acre Lake Tamarack. You'll never run of activities from canoeing or kayaking along the waters or fishing for trout or bass. Bring a picnic and enjoy lunch by the covered pavilions by the sandy beach.  To truly experience the scenic views, consider renting horses from the on-site equestrian center. They do offer lessons in addition to those trail rides.
The community also houses two swimming pools to beat the summer heat. The smaller one is by Club Tamarack and is typically for  just relaxing or general swimming, while the larger main pool is used for aqua aerobics, lap swimming, and family activities.
If you're a golfer, whether casually or an avid player, you'll enjoy the Bent Tree Golf Course designed by infamous designer Joe Lee.  Nestled among the Sharp Top Mountains, this challenging 18-hole course seems tranquil but takes skill with hazards that include waterfalls, streams, and brooks, and even the shoulder of the mountain. The community offers several levels of membership, where you may select daily rates or an annual membership. One option allows you to include a tennis membership for just a bit more.
As noted, the community houses six tennis courts, including two indoor ones, two outdoor clay ones, and two hard outdoor ones. They feature several leagues and clinics, and the community is well-known for placing in the USTA Mountain Tennis Association Championships.
Real Estate in Bent Tree
If you're something more private and cozy for your next investment, Bent Tree offers plenty of 3-bedroom houses with mountain and lake views with luxurious amenities.
You'll find charming houses with the master suite and one guest bedroom on the main level, making it easier as the gourmet kitchen and living area is nearby too. Many offer additional bedrooms in a loft area, perfect for when your family or grandchildren come to visit. You'll find stunning hardwood floors and cathedral ceilings throughout the houses, along with an open dining and living room area, with stone fireplaces to keep warm in the colder months. In addition, you'll find updated gourmet kitchens with granite counter tops.
The true appeal of this community lies in the scenery. These homes all feature outdoor patios, where you can relax with a glass of wine and possibly glance a deer or turkey in the mountain trails or just appreciate the peacefulness of the water.
 Highly Rated Schools around Jasper
In addition, one of the eight campuses of the Chattahoochee Technical College is located in nearby Pickens. The college offers over 70 degrees and certificates in programs like Culinary Arts,  Horticulture, and Television Production Technology.
Where to Indulge
Jasper is known for its local treasures like its wineries and restaurants. On a weekend, visit Sharp Mountain Vineyards, where this family-owned winery is the only winery in Georgia to harvest and bottle Pinot Gris, Pinot Gris, and Gewurztraminer. Pinot Gris features a medium wine with hints of apples and pears and a touch of pink grapefruit, while Pinot Noir is an earthy wine, complete with  hints of ripe tomatoes, red strawberries, and cherries. The winery is open for tastings Friday through Sunday, but you can schedule private ones at other times.
Since 1880, the Woodbridge Inn has become a historical place and a popular restaurant. It's inside a historical inn, and the cozy atmosphere breaks the mold of chain restaurants. You'll be wowed by specialties like Oysters Rockefeller, Chicken Schnitzel Parmesan, and Free Range Chicken, along with homemade lemon pie.
Featured Resources
Why Move to Bent Hill
Are you ready to move to a more private community, where you'll feel like you're living in a small town but experience first-class luxuries?  Bent Hill offers so many outdoor activities with mountain trails, horseback riding, swimming, and golf, you'll be able to do a different kind of low-impact workout daily without ever leaving the community.