Bridgemill in Canton, GA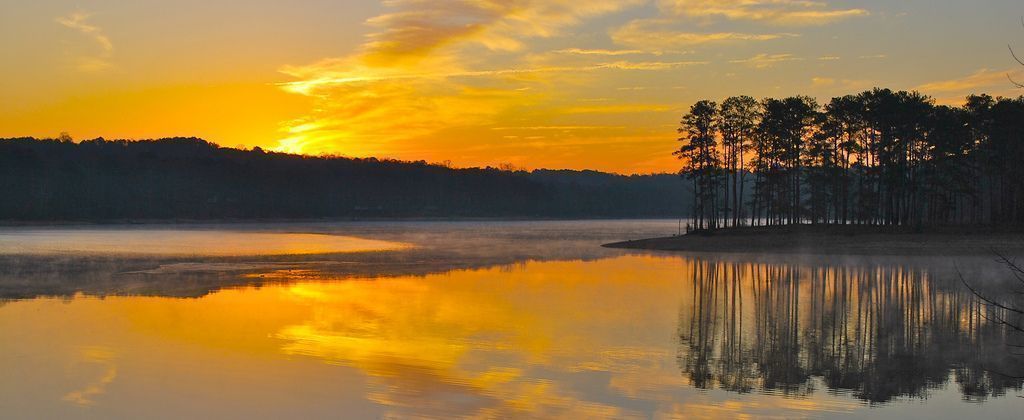 About Bridgemill
The Bridgemill neighborhood of Canton, Georgia offers the best of refined Southern hospitality. From spacious, beautiful homes to the sprawling Bridgemill Athletic Club that features a two-acre aquatic center, 25 tennis courts, and a championship golf course — in Bridgemill you'll learn to live large, Georgia-style.
At the heart of the community, you'll find a 12,000-square-foot clubhouse complete with a family-friendly restaurant as well as a bar. Plus, The Market at Bridgemill offers a convenient collection of shops and services right outside the main entrance to the subdivision, so running errands is a breeze. The shopping center includes a grocery store, healthcare office, hair and nail salons, casual dining, and more.
Who Lives in Bridgemill
Active families and young professionals enjoy Bridgemill's affordability and amenities. Bordering six miles of Lake Allatoona coastline and 1,700 acres of scenic forest, the community provides easy access to boating and swimming.
Aside from this beautiful natural setting, the Bridgemill Athletic Club spans 50 acres and offers something for the whole family. Kids will want to splash around all day at the aquatic center, which features three connecting pools, a play pool and splash fountain, a water slide, a water volleyball court, and more. After drying off or enjoying a snack at the poolside smoothie bar, kids can try their luck at miniature golf or have a romp at the private playground.
There's also adult-sized fun aplenty, from the 18-hole championship golf course to both hard and clay tennis courts. If a workout at the gym is more your speed, the club's 6,000-square-foot fitness center offers endless options, including top-of-the-line equipment and classes in yoga, Pilates, cardio kickboxing, and more—all with the support of trainers, licensed dieticians, and massage therapists. And when it's time to relax, the whole family can head to the club's own Featherstone's Grille for lunch, dinner, or even Sunday brunch.
Best of all, enjoying all this picturesque scenery and exceptional amenities doesn't mean you have to trade in your access to urban business and cultural opportunities. Bridgemill residents who make a daily commute to work enjoy close proximity to I-575, which is only three miles away. In fact, thanks to the community's convenient location, the drive to downtown Atlanta is a manageable 35-mile trip.
Real Estate in Bridgemill
This carefully master-planned community contains more than 2,500 homes ranging in style from cottages to custom-designed estates. As a result, there are housing options for any budget.
Bridgemill's location in Cherokee County offers a semi-rural setting with more than 150 acres of green space. Many of the homes sit on park-like, wooded lots that offer rare privacy and peaceful views. Even the most affordable options generally have at least three bedrooms, so you'll never lack for space, whether indoors or out.
Thanks to Bridgemill's family-oriented atmosphere and vacation-worthy amenities, this community is sought after by first-time homeowners looking for affordability as well as buyers who are relocating and looking for a great location with attractive features.
Highly Rated Schools around Bridgemill
Where to Indulge
Is golf your guilty pleasure? You're in good company in Canton. And when you live in Bridgemill, one of them is right in your backyard. Whether you want to brush up on your skills at the driving range or go for 18 holes, Bridgemill Athletic Club's championship course can give you your golf fix.
The 250-acre, par-72 course was designed by Larry Mize, a Georgia native and the 1987 Masters Champion, and Desmond Muirhead. The course opened in 1998 and features dynamic terrain and a famous 16th hole with a true island green. Want something a little less strenuous? Try out Bridgemill's separate short-game practice area, or join the kids for a round of mini-golf.
Featured Resources
Why Move to Bridgemill
You don't have to sacrifice quality for affordability or convenience for location. If you're looking to relocate to the Atlanta metro area, Bridgemill offers beautifully designed homes at a wide variety of price points surrounded by serene forests, lakeside views, and the rolling greens of the nearby golf course.
"Getting away from it all" has never been so close to everything. You'll enjoy Bridgemill's gorgeous setting without giving up the convenience of a prime location. Shopping, dining, and recreation are literally right outside your door. And if something does call you away from home or the bright lights of the city beckon, the interstate is right there and downtown Atlanta is a short drive away.
Why rent, when you can buy, and buy big?—Bridgemill is big on quality, convenience, and fun. Don't settle for less.