Grandview in Suwanee, GA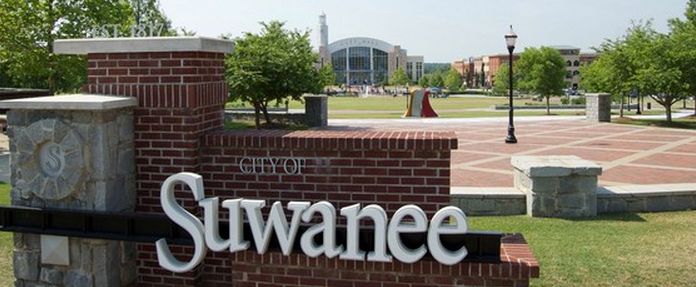 About Grandview
Grandview is a much sought after subdivision in the beautiful city of Suwanee, Georgia. Gorgeous wooded lots and prestigious two-story homes make Grandview a popular choice for buyers looking for that perfect place to call home. This family-friendly neighborhood offers a lifestyle surrounded by great neighbors and attractive amenities. Located just minutes from downtown Suwanee, homeowners in Grandview have access to year-around concert and theater events, good job opportunities, city parks, and Suwanee's beautiful town square full of unique shops, restaurants, pubs and community festivals. Grandview in Suwanee offers a diverse lifestyle in a historic southern city that's full of charm and endless opportunities.
Who Lives in Grandview
Grandview is a family-friendly neighborhood made up of families with children and young professionals who enjoy a relaxing lifestyle in a private community setting. The surrounding city of Suwannee offers residents a small town atmosphere with a progressive outlook. The city, population approximately 16,000, has earned numerous awards for community efforts and projects. Money Magazine named Suwannee one of the country's best small communities to live in, and Kiplinger promoted it as one of the best communities to raise children.
Both families and young working professionals benefit from the job and business opportunities found in Suwanee and nearby Atlanta, located just 30 miles south on I-85. Located in Gwinnett County, Grandview homeowners are part of the Gwinnett County School System, the largest public school system in Georgia with top-ranked schools.

Real Estate in Grandview
Grandview is an established, well-maintained subdivision with beautiful homes on large, wooded lots. Homes are set back from the street with large front yards, private driveways and two-car attached garages. Typical homes are two-story floor plans with 3-4 bedrooms, 2 full bathrooms and 1 half bath. All bedrooms are spacious with walk-in closets and master bedrooms have attached bathrooms with large spa tubs. Homes have large family rooms with a fireplace and lots of natural light. Spacious kitchens with center islands have plenty of cabinets and counter space with state-of-the art appliances. Most Grandview homes have private, fenced back yards with lots of space for kids to play and beautiful patios, tiled terraces or decks.
The community of Grandview is very well-maintained with lush landscaping and tall trees that provide privacy and greenery around each home. Life at Grandview offers residents great amenities like a large community pool, private clubhouse, lighted tennis courts, a beautiful neighborhood park and a great playground for the kids with swings, slides and sand boxes full of toys. Residents also have a family-friendly neighborhood association that oversees community affairs and planning agendas.
Highly Rated Schools Around Suwanee
There are 57 colleges within 50 miles of Suwanee, with the closest being Georgia Gwinnett College, just six miles from downtown Suwanee.
Where to Indulge
Suwannee, Georgia is a charming, southern city with lots of fun things to do. You can enjoy dining, shopping or just relaxing at Town Center, Suwanee's main downtown district. To experience a bit of the city's history and quaint old antique shops and specialty stores, take a stroll through historic Old Town. If you prefer mall shopping, Suwanee is perfectly situated between the country's two largest malls, the Mall of Georgia in Buford and Gwinnett Place Mall in Duluth, each about 15 minutes from Suwanee.
For recreational facilities that the entire family will enjoy, head to Town Center Park, a 10-acre urban park that serves as a community gathering place in Suwanee with an amphitheater stage for concerts and plays. The kids will love a trip to PlayTown Suwanee, an amazing 10,000 square foot structure that includes swings, slides, sandboxes, climbing walls and special play areas that are built to look like a bus, a boat and a rocket ship. The family will also likeGwinnett Center, the city's regional entertainment hub for concerts, shows, exhibitions and sports events that happen year-round.
Suwanee has lots of great restaurants like Brooklyn Pie that serves great pizza or Moe's Southwest Grill with authentic Mexican food. For a sweet treat, take the kids over to Kandyland Sweets where you'll find old fashioned candies, truffles and every candy bar under the sun.
>Featured Resources
Why Move to Grandview
If you're looking for a place to call home with great family values, friendly people, lots of things to do and a small town atmosphere, you will love Grandview in Suwanee. It's a place with great family-friendly amenities, excellent schools, southern hospitality and community spirit. You'll find beautiful homes nestled in wooded surroundings with large front yards and private back yards for the kids to play. What more could you ask for in a new home?

North Metro Atlanta
Northwest Cobb County
Vining's-Marietta Cobb
Northeast Metro Atlanta Gwinnett
North Fulton & South Forsyth Counties
Greater Athens Area
North Georgia Mountains