Harmony on the Lakes in Canton, GA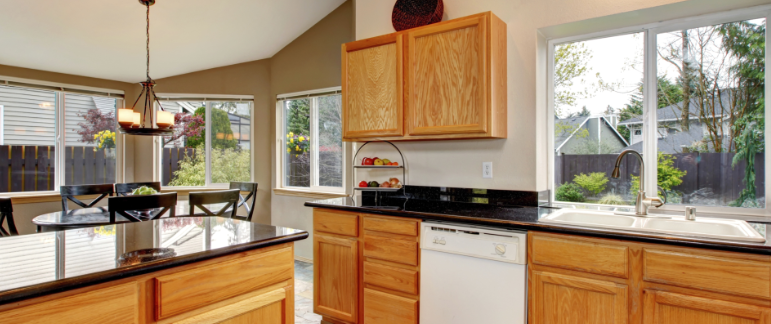 About Harmony on the Lakes
The name says it all. Harmony on the Lakes is all about adding harmony, beauty, and comfort to your busy life. Located in Canton, GA this popular, family-friendly community creates a sense of serenity and calm, making it the perfect place to settle down.
Its natural streams, waterfalls, and hills are as beautiful as they are grounding, creating the sense of connectedness that you want and need in the community you call home. Each of the neighborhood's three lakes features a small boat dock and an observation deck perfect for fishing, canoeing, and communing with nature. These and other amenities provide plenty of opportunities for you and your family to get out and enjoy the beauty of nature.
Harmony on the Lakes is popular with Georgians in part because of its family friendly quality. It has plenty of resort-style amenities, such as a water park and tennis park, that both adults and kids can look forward to any time of year. In addition to the water park, there is a "Quiet Pool" for adults to hang out in while the kids play. These kinds of conveniences provide you and your family with the option to have vacation fun without ever having to leave your neighborhood.
The fitness center and walking trails are great for getting out and staying in shape. Not only is it a fantastic way to meet your new neighbors, but you can exercise right in your own neighborhood – no expensive membership fees or long trips to the gym required. There are also eight tennis courts and an all-sports court, offering you plenty of options for sports and recreation right in your neighborhood.
The community also features a fire pit for cookouts and an amphitheater for plays, concerts and other special events. These and other special touches make Harmony on the Lakes the clear for busy young families who can appreciate the conveniences and amenities of a master-planned community.
Who Lives in Harmony on the Lakes
Harmony on the Lakes is a forward-moving community undergoing continual development and improvement all the time. It is ideal for educated professionals in their early to late 30s who wish to grow, thrive and continue to build lives they can be proud of. Most Harmony on the Lakes residents fit this description. They are are married couples who want their kids to grow up in an active neighborhood surrounded by great schools and plenty of places to have fun and play. The neighborhood is also close enough to the city that you can commute to your job in 30 minutes or less.
Real Estate in Harmony on the Lakes
Harmony on the Lakes features homes from some of Georgia's most trusted and prolific developers. Expect to find homes at various price points to suit a variety of budgetary needs. Homes are affordably priced and deliver big on value as well as amenities and style.
This neighborhood features a mix of two story homes and bungalow-ranch style houses. Each typically features three to four bedrooms and two-and-a-half baths. Energy-efficient features such as insulated ceilings, walls and windows, high-efficiency HVAC systems, and ridge vents lower your monthly energy bill and are good for the environment.
Master bedrooms typically feature private bathrooms, walk-in closets and carpeted floors. Bathrooms include elegant touches such as chrome faucets and designer light fixtures. In the kitchen, you will find granite countertops as well as breakfast bars and sitting areas that add an air of coziness to what is sure to become the busiest room in your house.
Professionally landscaped lawns add curb appeal and lend themselves to easy upkeep. Two-car garages are standard, but homes with three-car garages are available. Most driveways park five to six cars, perfect for when you have family and friends over. Harmony on the Lakes homes are elegant enough for entertaining, but comfortable enough for you to kick up your heels and relax.
Highly Rated Schools around Canton, GA
Where to Indulge
As a Harmony on the Lakes resident, you will find no shortage of fabulous places to shop and eat.
For delicious Mexican food, visit family favorite Tecai Grille. They are famous for their fajitas, queso and salsa. For even more great ethnic food, stop by Okinawa Steak and Sushi whose menu includes fresh sushi, silky yakisoba and udon noodles and crispy tempura. They offer a hibachi option as well.
Relocating does not mean having to leave behind your favorite retail brands. Riverstone Plaza spans over 330,000 square feet and features 59 of the country's most popular retailers including Merle Norman, Belk, DressBarn, and Famous Footwear. It also has several dental and vision centers as well as great hair and nail salons.
Canton Marketplace is the perfect family shopping center. With popular retailers such as Rue 21, Dick's Sporting Goods, Bed Bath and Beyond, the Marketplace is a veritable one-stop shop, bringing you everything from home furnishings to sporting equipment, clothing, gifts, dining, and much more.
Featured Resources
Why Move to Harmony on the Lakes
Congratulations! Your search for a home in the Atlanta area just got a lot easier. Harmony on the Lakes is the clear choice because it makes such good sense. It's got fitness, amusements, and recreation right in the neighborhood, not to mention quality constructed homes and a great location.
You are not just looking for a place to live. You are looking for a community that can offer you and your family the quality of life you deserve. One visit to Harmony on the Lakes will show you that it is just that. You simply will not find a better place to put down roots and grow.