Putters in Athens, GA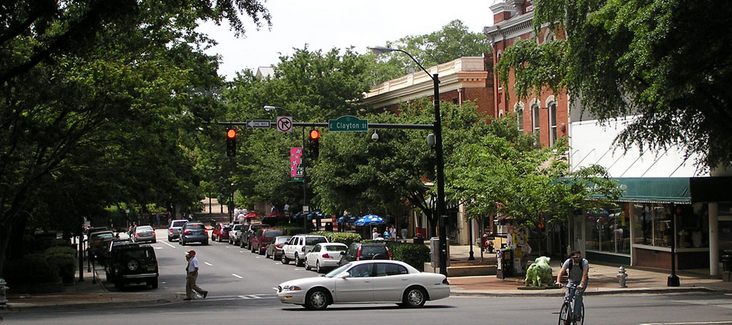 About Putters in Athens, GA
When designing your life and choosing a place to call home, location is fundamental. Putters Place is a beautiful, new community in Athens that offers diverse benefits and real estate options for individuals or families looking to move to the area. Convenience is a key benefit, as the neighborhood is near Athens Loop, Downtown Athens and the University of Georgia, making entertainment and shopping minutes away. The community of two story, brick homes on wooded lots features a large clubhouse with a putting green.
Who Lives in Putters
Residents in Putters are as diverse as Athens, GA itself with a large percentage of younger families. Children love the cul-de-sacs and wooded lots, and their parents love the convenience to downtown Athens and the University of Georgia. An easy commute and access to entertainment and shopping is essential to the Putters resident that is constantly out and about.
Real Estate in Putters
Putters is a quiet, friendly neighborhood that will allow you to enjoy the best that Athens has to offer. Homes in Putters are typically two stories with interior features like large master suites, finished garages, and energy efficient appliances. The community has one main entrance, so drive through traffic is minimal. Most homes are on cul-de-sacs with community sidewalks running throughout the whole neighborhood, making it extremely safe for children and pets. Homes are surrounded by green space, offering wooded lots that are perfect for the spacious decks and outdoor living areas. HOA fees include lawn maintenance, community clubhouse, and a full exercise facility.
Highly Rated Schools around Atlanta
Athens is home to the University of Georgia as well as several local colleges, offering an abundance of educational opportunities.
Where to Indulge
You may think of Athens as mainly a college town, but it's so much more. In a day or night out in the city you'll run across unique restaurants and eateries, live music everywhere, fun nightlife, and a plethora of arts, theater, & culture.
If you ask a local, they'll rave about the awesome food – incredibly diverse and insanely inexpensive. You'll find every ethnic possibility, delicious farm to table (including bike tours to local farms), and local breweries or micropubs. Some local favorites include Last Resort, Copper Creek Brewing, Mama's Boy, Little Italy Pizzeria, Depalmas, and 5 & 10.
Featured Resources
Why Move to Putters
Putters will allow you to buy a 3-4 bedroom, two story brick house that's just a short drive from downtown, miles of green-space and fancy public parks, the U of GA football stadium, and employment opportunities. Athens is an amazing place to live, with a thriving culture thanks to the university lifestyle and the educated population. For professionals, families with kids, young adults, or retirees-Athens, GA is the definition of a small town with big town access and charm.

North Metro Atlanta
Northwest Cobb County
Vining's-Marietta Cobb
Northeast Metro Atlanta Gwinnett
North Fulton & South Forsyth Counties
Greater Athens Area
North Georgia Mountains