Rivermoore Park in Suwanee, GA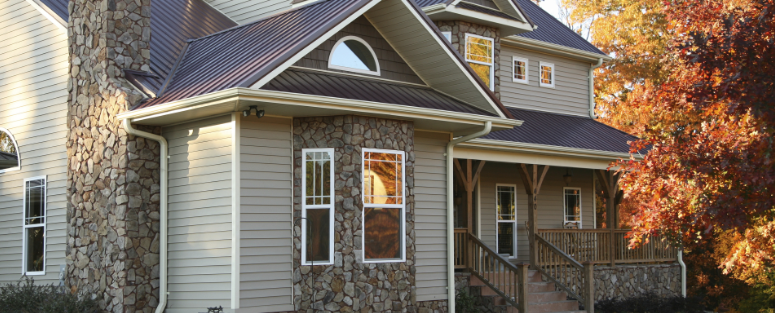 About Rivermoore Park
Located in Suwanee, GA approximately 30 miles north of Atlanta, Rivermoore Park is a breathtaking, tree-lined community that offers upscale suburban living with a focus on nature. The community consists of several different neighborhoods, each boasting exceptionally built, modernly styled homes with exquisite details and fine amenities.
Rivermoore Park is perfect for family-oriented professionals looking to upgrade their living arrangement, move to a more vibrant community, or simply make space for a growing family. The homes are as comfortable as they are beautiful, and the community itself has plenty to offer the form of recreation and green space. It is conveniently located near I-85 and GA 400 for an easy commute to Atlanta's business centers, entertainment complexes, restaurants and shopping.
This outstanding neighborhood has won several  awards including the Greater Atlanta Home Builders Association's Gold Professionalism Award and the National Association of Homebuilder's Best in American Living Award. These awards are just a couple of indicators of the craftsmanship, thoughtful planning and quality of living you can expect from Rivermoore Park.
Who Lives in Rivermoore Park
Rivermoore Park is built for luxury home buyers who wish to be surrounded by the beauty of nature while having access to impeccable amenities. If you love the idea of having great parks and recreation right outside your door, you will certainly appreciate that Rivermoore Park has dedicated over 120 acres to parks and green space. There are a grand total of 12 parks with extensive playgrounds that will delight your kids for hours.
With over 11 miles of nature trails and paved sidewalks, Rivermoore Park affords its residents unparalleled walkability, perfect for power walking, jogging or taking relaxing evening strolls after work. Nature lovers will not be able to get enough of Meadow Park, Rivermoore's 80 acre green space that runs parallel to the shoreline of the Chatahoochee River.
Host cookouts, birthday parties, graduation celebrations and more at Rivermoore's 4,600 square foot granite clubhouse, centrally located and fronted by an inviting Olympic-size pool. Unwind with your favorite sports at one of the neighborhood's 10 lighted tennis courts, basketball courts or 9-hole putting green.
Real Estate in Rivermoore Park
Rivermoore Park features master planned homes with classic architectural features and upscale amenities. Homes have from four to six bedrooms and two-and-a-half to four baths. Some include over-sized backyards, garden-style landscaping, stone walls and even lake frontage, basements, fenced lots, open floor plans, huge kitchens and more. Kitchens typically include a breakfast area, stained cabinets, walk-in pantry and granite countertops. Master baths feature whirlpool tub, vaulted ceilings and double vanity.
Expect to have plenty of room in your new Rivermoore Park home. Many come with space for a media room, great room, game room, workshop, or office making them perfect for hobbyists, telecommuters and families with small children. These breathtaking homes are characterized by modern styling, close attention to detail and are designed to add comfort and value to your busy life.
Highly Rated Schools Around Suwanee, GA
Where to Indulge
A new city does not become home until you have picked your new favorite pizza place. Riverside Pizza takes the guesswork out of that decision by having some of the best pies in Suwanee. Their menu includes a variety of delicious crusts, toppings and sides as well as kid's meals and gluten-free options.
For a casual place that is great for having a drink with friends, head to Cheeky Taqueria. This place takes tacos to new heights with your choice of three different shells and a variety of fillings including char-grilled steak, pork carnitas, crab cakes, sweet chili fish and fire-roasted vegetables. Cheeky offers a convenient take out service, great for those busy weeknights when you need to get a mouth-watering meal on the table fast.
Treat the family to a taste of the Far East at Honyeh Chinese or Kinyobee Japanese Restaurants. Honyeh serves the classics your family loves including moo shu beef, crispy duck, kung pao shrimp and more. Dine at your convenience by ordering online or making reservations. Tofu, tempura and ocean fresh seafood make Kinyobee a dining destination worthy of repeat visits. With an extensive menu of sushimi and rolls, it is also a wonderful place you introduce your kids, or yourself, to the joys of sushi.
If big-time retail therapy is your thing, there is no better place for you to be than Rivermoore Park. The community is midway between two of Georgia's biggest shopping complexes – Gwinnett Place Mall and Mall of Georgia.
The aptly named Mall of Georgia hosts 225 of your favorite national and international stores including Nordstrom, Coach, J. Crew, Abercrombie & Fitch, Dillard's and many many more. They are the ultimate destination for all your apparel, home furnishing and electronics needs.
Featured Resources
Why Move to Rivermoore Park
Rivermoore Park is exactly the neighborhood you have been diligently seeking. Where other communities you have visited came up short, Rivermoore Park excels, catering to people who know what they want and demand a community that is prepared to deliver. The choice is easy. Make you and your family's transition to the metro-Atlanta area joyous and seamless with a visit to Rivermoore Park where your new home is waiting for you.