Soliel at Laurel Canyon in Canton, GA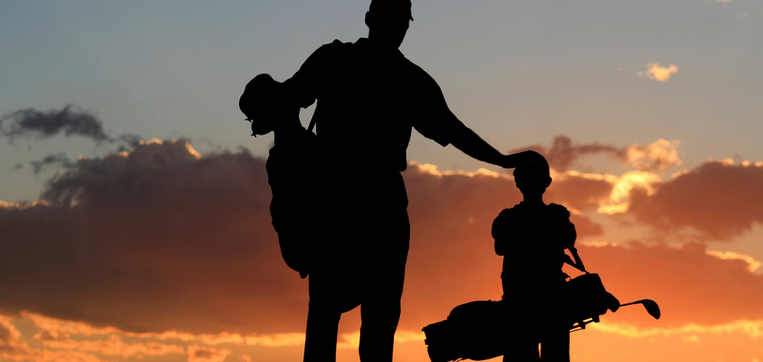 About Soleil at Laurel Canyon
Easy living is what Soleil at Laurel Canyon is all about. Perfect for people who are ready to relax and enjoy the best years of their life, Soleil has been rated the "Best Neighborhood in the U.S." by Where to Retire Magazine.
What makes this community such a great place to call home? Besides the impeccable landscaping and beautiful scenery, two full-time Lifestyle Directors work to keep the community social calendar packed with activities from movie nights to days on the town.
There is also a resort style clubhouse that features billiards, a fitness center, a gourmet teaching kitchen, and heated indoor lap pool. The community also has a heated lagoon-style outdoor pool, community garden, a fishing lake, and tennis facility with a full-time instructor. This is only the beginning of what Soleil at Laurel Canyon has to offer.
Who Lives in Soleil at Laurel Canyon
The community welcomes active retirees or soon-to-be retirees who are ready to sit back and relax and enjoy what a lifetime of hard work has earned them. This isn't the kind of retirement where people spend their days puttering around the house with nothing to do. On the contrary, this area has so much to do that you'll have a hard time making room for it all.
Take up a new sport like tennis, the beautiful courts and full-time tennis instructor make it easy to learn. Or, sign up for classes at the gourmet teaching kitchen and learn how to make those spectacular dishes that you thought were only possible on TV. Spend the evening at the on-site theatre, or relax for a sunset walk around the lake on landscaped walking trails. On the weekends, take the grandkids to the pool or teach them the old game of pickle ball.
Real Estate in Soleil at Laurel Canyon
All the homes at Soleil at Laurel Canyon were designed to accommodate the changing needs of an aging community without sacrificing style or beauty. Each home features step-less entryways, wide doorways, and step-in showers. Each home is also a ranch-style home with plenty of space to live without the inconvenience or the maintenance hassles of large homes.
The homes at Soleil feature 8 different floor plans ranging from 1,400 square feet up to 2,800 square feet. The smaller footprints feature two bedrooms and two bathrooms and the larger homes feature three bedrooms with up to three full bathrooms. The exterior features are designed with either a cottage look, a traditional style, or Craftsman style architecture. These combinations make it easy to choose the home that is right for you while still lending a bit of individuality to each home.
There are many finished homes to choose from, or you can work with the professionals in the Design Gallery who can walk you through the process of choosing the custom interior and exterior finishes for your new home. With an expert helping every step of the way, you can feel confident that you're getting just the right home for you and your family.
Highly Rates Schools around Soleil at Laurel Canyon
Soleil at Laurel Canyon is also close to Kennesaw State University which is home to the Osher Lifelong Learning Institute. The focus of OLLI is to provide educational and social opportunities for people age 50 and above.
Where to Indulge
The Laurel Canyon Village shopping center is located at the entrance to the community and features a grocery store, hair and nail salon, and several restaurants including a sandwich shop, Asian diner, and Mexican restaurant. You can also visit the Riverstone Plaza shopping center, just five minutes from Soleil at Laurel Canyon, which features dozens of major retailers, a movie theater, and several restaurants. For a special night out, try one of these local favorites:
Provino's Italian RestaurantFeaturing all of your Italian favorites, from pasta to chicken to seafood, Provino's has been making meal time special for the Atlanta area since 1977. The environment is upscale, yet relaxed enough that the entire family will feel welcome.
Ruth's Chris Steak HouseWhether you're taking the family out for a special occasion or enjoying a private evening with someone special, Ruth's Chris has been a local favorite for the best steaks in the state.
All the excitement of the big city is easy to access from Soleil at Laurel Canyon as Atlanta is just an hour's drive via I-75. Enjoy the performing arts at the Fox Theatre, take the grandkids for an afternoon at the Georgia Aquarium or the Center for Puppetry Arts, or enjoy an afternoon strolling through the Zoo Atlanta.
Featured Resources
Why Move to Soleil at Laurel Canyon
Relax and leave your worries behind. Soleil at Laurel Canyon will make every day feel like a vacation as you enjoy the amenities and features that cater to everyone. From relaxing evening entertainment to energetic afternoons, there's something for everyone here. You won't even have to fuss with yard work and maintenance as this is all taken care of for you by a professional team. Your time will be yours again here. Come to Soleil at Laurel Canyon and enjoy what you have worked so hard to earn.