The Georgia Club in Statham, GA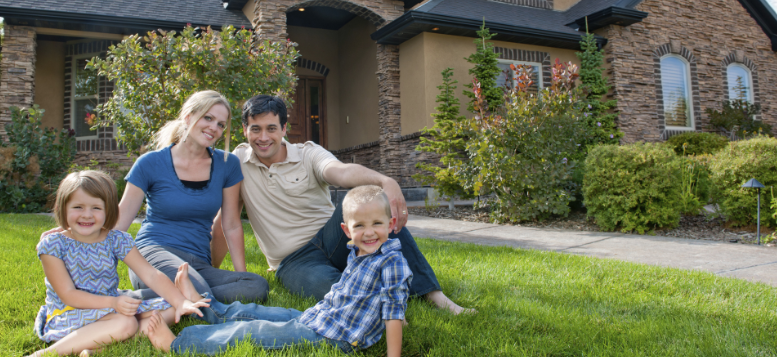 About The Georgia Club
Do you desire Southern charm and hospitality with luxurious amenities? Conveniently located by Athens and Atlanta, the Georgia Club offers new and custom-designed homes amidst a 27-hole golf course. In addition, residents have access to numerous amenities at the club, including the swimming pool, the tennis courts, and fine cuisine at the club house.
Being so close to Athens, GA, you'll have easy access to the shops, restaurants, and spas downtown when you want to relax. The neighborhood is located near top quality schools, including the University of Georgia.
Who Lives in The Georgia Club
The Georgia Club appeals to upper class families looking to find a luxurious home to reside and later retire in. You'll enjoy stunning southern architecture, along with country club style amenities, among the scenic backdrop of a championship golf course. The neighborhood features a plethora of recreational activities onsite so you'll have everything you ever desired right at the country club.
The Chancellors Course offers 27 adventurous holes, with challenging par 5 and par 4's, including one that's more than 450 yards from the back tees and takes skill to maneuver. At the Aquatic Complex you'll find an adult lap pool, a 25-meter junior Olympic swimming pool, as well as light meals during the summer. In addition, feel free to challenge a friend or neighbor to a tennis match at one of the six clay courts. The Georgia Club offers open tennis clinics and private lessons to help you improve your game. They even feature a state-of-the art fitness center with over a dozen strength training machines, treadmills, and a variety of exercise classes like Zumba or Pilates.
Real Estate in The Georgia Club
The Georgia Club consists of several different subdivisions, all located near parks, trails, and with 10 miles of Athens, GA, making it an easy commute to shops, restaurants, and even the University of Georgia.
North Hill- These one and two story homes offer luxury indoor and outdoor living in a Courtyard floor plan. They offer a covered entry porch and an extensive outdoor courtyard space facing the golf course, as well as a spacious garage, perfect for your golf cart. The interior open floor plan includes a combined kitchen and dining room, complete with cathedral ceilings and arched openings throughout. You'll experience luxury in your master suite, featuring a spacious a Jacuzzi tub and a walk-in shower.
Oconee Springs
These sought after homes are located near the Oconee County Public Schools, the highest rated schools in Georgia. In addition to the amenities at the country club, you'll also have access to Blue Heron Lake and several nearby parks. While you can choose new construction, several new models include the Boulevard design, featuring a spacious 2.5-car garage, located behind your house. The interior of the home is spacious and luxurious, featuring an expansive master bedroom and laundry room on the first level, near the open kitchen and dining area. The second level includes a recreation room, perfect for hosting large family parties or for your college aged children to hang out, along with three more bedrooms.
Charleston Park
Georgia Club's newest neighborhood oozes southern charm with covered front porches and rocking chairs, personalized courtyard gardens, outdoor fireplaces, and detached spacious garages. Inside, you'll find everything you need in a gourmet kitchen such as a double pantry, an expansive kitchen island and breakfast bar, and lots of cabinet space. Like Oconee Springs, the master suite and laundry room are conveniently located next to one another.
Highly Rated Schools around Statham, GA
The University of Georgia is located in Athens, GA.  It's rated one of the top 10 public colleges and offers degrees in business, education, communication, and so many other options.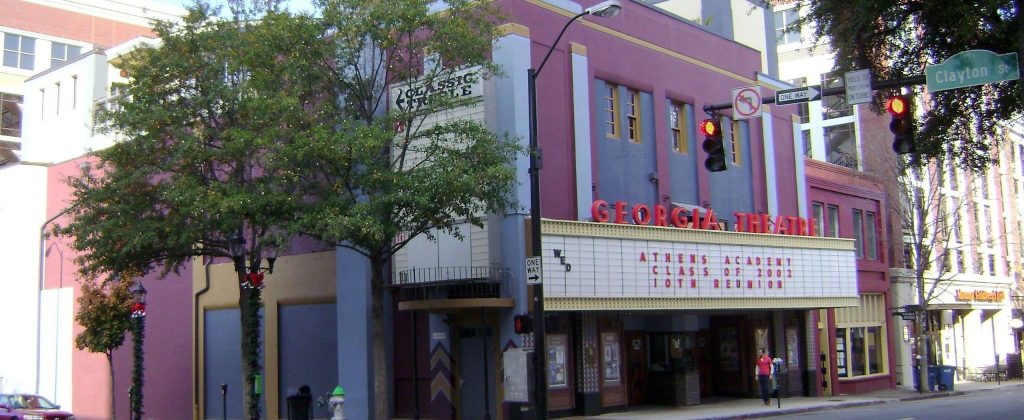 Where to Indulge
Athens, GA is often referred to as "Live Music Central," and several well-known groups like REM and the B-52's began that trend. You'll find live music at venues like the 40 Watt Club at the downtown Georgia Theatre. Hundreds of artists have performed there and some like John Mayer have even filmed music videos there.
For true indulgence, dine at 5&10. The Executive Chef has earned numerous achievement awards and offers different  Southern specials. They feature a homemade fried chicken dinner on Sunday nights like you grew up on, and on Tuesdays, they offer a Tonkotsu ramen bar in the coffee bar part of the restaurant. They also serve other southern specialties like glazed catfish and ribbon pasta with oysters.
Featured Resources
Why Move to The Georgia Club in Statham, GA
Are you ready for a luxurious home with first class amenities? The Georgia Club allows you to choose from several different subdivisions and have access to the finest country-club amenities. If you're tired after a long day from work, you can eat dinner at the club or relax in the pool or the sauna at the fitness center. Every luxury you want is right there.