Wedgewood in Alpharetta, GA

About Wedgewood
If you have ever wanted to live close to an exciting downtown area with lots of places to have fun but are not looking to move to a crowded major city, Wedgewood is just the neighborhood for you. Wedgewood offers the lush vegetation and serenity that often characterizes suburbia in a location that is minutes away from the fun of historic downtown Alpharetta. As a resident of Wedgewood, you can socialize with your neighbors in a variety of settings downtown, or you can unwind at your house with a good book and a cool drink. Any lifestyle choice you make will be a good one at Wedgewood.
Who Lives In Wedgewood
The people that live in Wedgewood do not feel like they should be forced to make a decision between living close to fun shopping and dining options and being able to get some peace and quiet. Wedgewood is located on a tranquil plot of land and consists of about 86 detached homes. It is only a couple miles away from the downtown district of Alpharetta which includes Alpharetta's City Hall, library, and numerous museums and shops. People that live in Wedgewood are not the type of people that want to settle or limit their choices in life.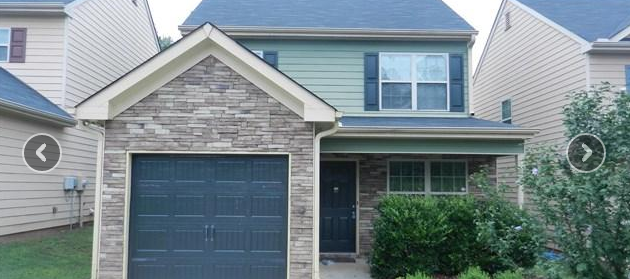 Real Estate In Wedgewood
Properties in Wedgewood are constructed to embody the traditional style and charm of the southern United States. Many homes in Wedgewood are on cul-de-sacs, which provides an additional level of quiet and privacy. The homes themselves incorporate classic elements like brick architecture and wood shutters. The neighborhood itself is located off Academy Street, which leads directly west into the heart of Alpharetta. Homes in Wedgewood are elegant, practical, and comfortable: perfect for a person that wants to keep their opportunities open in Alpharetta.
Highly Rated Schools around Alpharetta, GA
Alpharetta's schools are a part of the Fulton County School System, one of the biggest school systems in the state of Georgia. Alpharetta and surrounding cities also offer some very well-known institutions for those pursuing higher education including Georgia Perimeter College and Southern Polytechnic State University. Because of its close proximity to the major city of Atlanta and excellent schools within its own city limits, Alpharetta is an ideal place for learning.
Where to Indulge
The most immediate place for Wedgewood residents to indulge is nearby downtown Alpharetta. Alpharetta's downtown district has some of the most unique eateries in Georgia, including the Smokejack Southern Grill with fresh BBQ dishes and Alpine Bakery & Trattoria, which puts a unique spin on traditional Italian dishes like linguini and risotto. If your idea of an indulgence is more along the lines of seeing a beautiful forest or meadow, Alpharetta has three arboretums including one at Wills Park, which is just a few miles from Wedgewood in downtown Atlanta. Whatever your ideal indulgences are, Wedgewood is not too far from a place where you can enjoy them.
Featured Resources
Why Move to Wedgewood
As a home buyer, you have earned the right to not have to compromise about what kind of place you want to live or what you want to have in your home. You deserve to live in a place that offers the chance for you to spend time with your family and friends and enjoy the simple pleasures in life, whether you consider these pleasures to be a glass of fine wine at a cozy restaurant or a walk in the park on a gorgeous spring day. Living in Wedgewood will put residents at the heart of the city, geographically and figuratively speaking. Make Wedgewood your new home and see for yourself just how great life will be in Alpharetta, one of the crown jewels of northern Georgia.