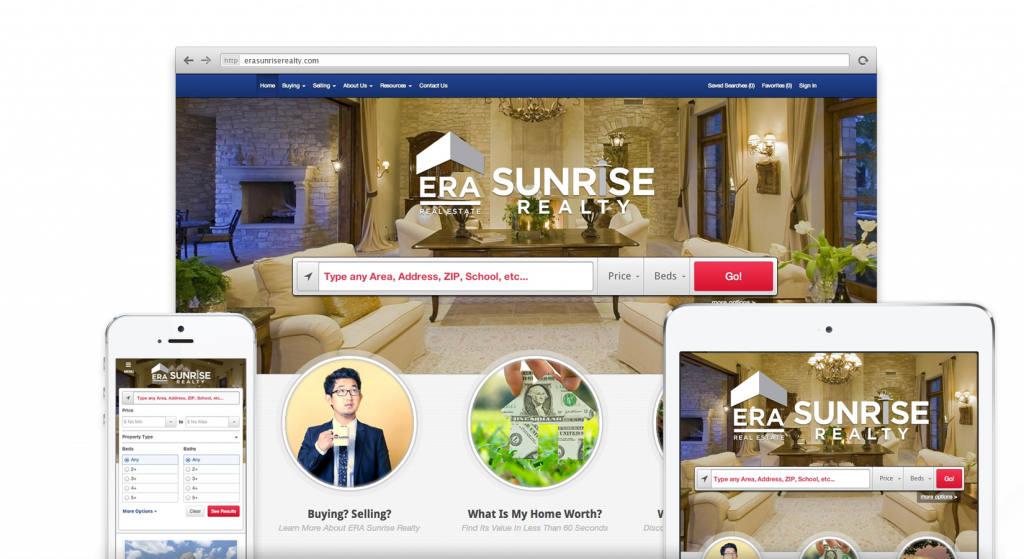 Much more than a name, ERA Sunrise Realty is a community. The first part of our identity "ERA" (Electronic Realty Associates) is named for ground breaking use of the Fax Machine, which is, ironically, technology that many of today's first time home buyers have never used. Today's buyers and sellers have sophisticated home search and research capability with pictures, video and complete histories of every property.
When Leonard and David Moody founded Sunrise Realty in 1991, David had already learned many life lessons from his father. Building upon guiding principles of hard work, The Golden Rule and giving back to community, David has earned his reputation for caring about agents and clients while adding over 20 years of real estate experience to his knowledge base.
ERA Sunrise Realty is assisting to develop and advance the careers of agents and agent teams that reflect Leonard Moody's initial values while respecting the character of each community served. By leveraging our online community guides, listening to agents and clients, and by engaging local businesses, school administrations, governments, utilities and area attractions, we inject wisdom in to every move you make.
And, as much as technology has evolved in real estate, and as thrilled as we are to provide our clients and agents with arguably the industry's best home search and customer relationship tools, at our foundation, we are REALTORS® developing relationships and helping one person at a time…which is why we do what we do!
Wherever your sun rises, it is truly the dawn of a new era, and ERA Sunrise Realty has your community covered!