Flipping a house isn't as easy as it seems on TV. Don't be fooled by the endearing family members who somehow purchase a forlorn house, complete the necessary renovations within a given timeline and budget, and sell it for profit all within a few months. There's a lot of money to be made flipping houses, but without knowing what you're doing, you risk a financial flop. Before you flip your first property, give yourself a reality check by reading through this list and make sure you're aware of what you're getting into.
Know the Market
Finding a good house to flip is harder now with such a strong market for bargain-priced homes. Thanks to limited inventory, real estate investors are competing with retail buyers. Take inspiration from companies like ProfitShare, based out of Boise, which incentivize people to sell their homes that are not yet listed on the market. Don't get into a bidding war, and only purchase a house if it makes economic sense. Buying at the right price is key to profitability.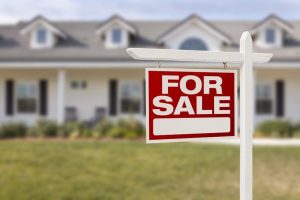 Watch for Warning Signs
First time flippers need to watch for warning signs when assessing potential properties. Some dilapidated houses are just too far gone and beyond saving, offering zero profit for your investment. Always pass on houses with visible water damage or foundation issues, as they are among the costliest to repair. As a general rule of thumb, consult with a professional before pulling the trigger on a home with mold or asbestos.
Have Access to Cash
Putting down cash for a home can get you a significantly cheaper price. You'll also need access to readily available cash in the event of unexpected repairs and setbacks. Consider your capital carefully, and compare the pros and cons between lenders. Flippers in populous areas may need to utilize unique lending processes. For examples, flippers in the competitive Southern California market may need to look for less conventional lenders; Orange County hard money lenders might care less about your credit, lending you enough to buy and repair, for a fast, streamlined process.
Overestimate Your Costs
One of the biggest mistakes you can make when flipping houses is underestimating the necessary costs and expensive required to make a profit. When assessing property value, think beyond the price per square foot price tag and factor labor, material, supplies, licenses, applications, taxes, insurance, real estate fees, and marketing costs into your budget.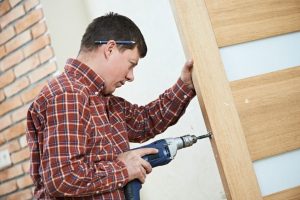 Do-it-Yourself
If you're adept with a hammer, save money on labor costs by doing the renovations yourself wherever possible. Lay your carpet, hang the drywall, and install the kitchen sink to save dollars at every corner. The real money comes down to sweat equity, and having to pay a professional to do all the work will greatly reduce your odds for profit. Calculate how quickly you can complete the work yourself versus paying to have it done. If you do have to hire a contractor, be sure they're reliable with proper references.
Set a Timeline
Making a 10 percent profit on a $50,000 house might sound good at first, but if it takes six months to flip the property, that $5,000 doesn't sound feasible at all. It would be much more practical for an average person to get a regular job that provides the same income in half the time. Understand what a time-consuming business venture this will be, from scouting the perfect property, fixing it up, scheduling inspections, and finally seeing it sell. Every day the house sits on the market is money lost. In order to sell quickly, be sure to list the property according to market value, not what you've invested for improvements.
Don't Over-improve
If you don't buy in the right neighborhood, you risk over-improving your project. Avoid inexpensive homes in unsafe locations whose neighbors still sport laminate countertops and linoleum floors. If you make expensive changes to these properties, you likely won't see a return on your investment unless there's a comp in the neighborhood to support your asking price. Instead of over-improving, add small and affordable touches to faucets, lighting, and plumbing fixtures. Most importantly, find a property to flip in a location where value is rising and people want to live.
If you want to make a profit on flipping a house, do your research and come up with a strategic plan before you put down any money.